Winterland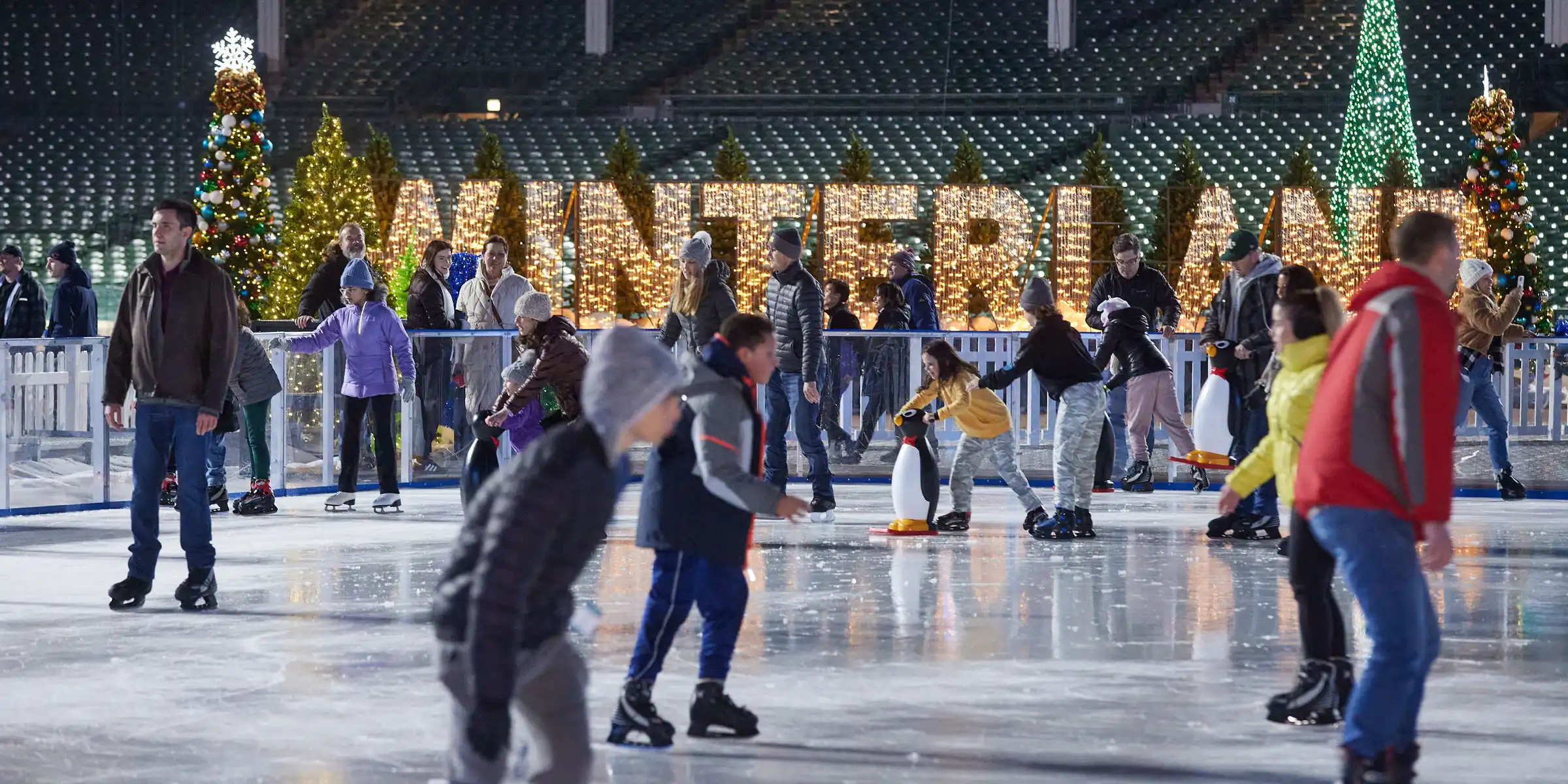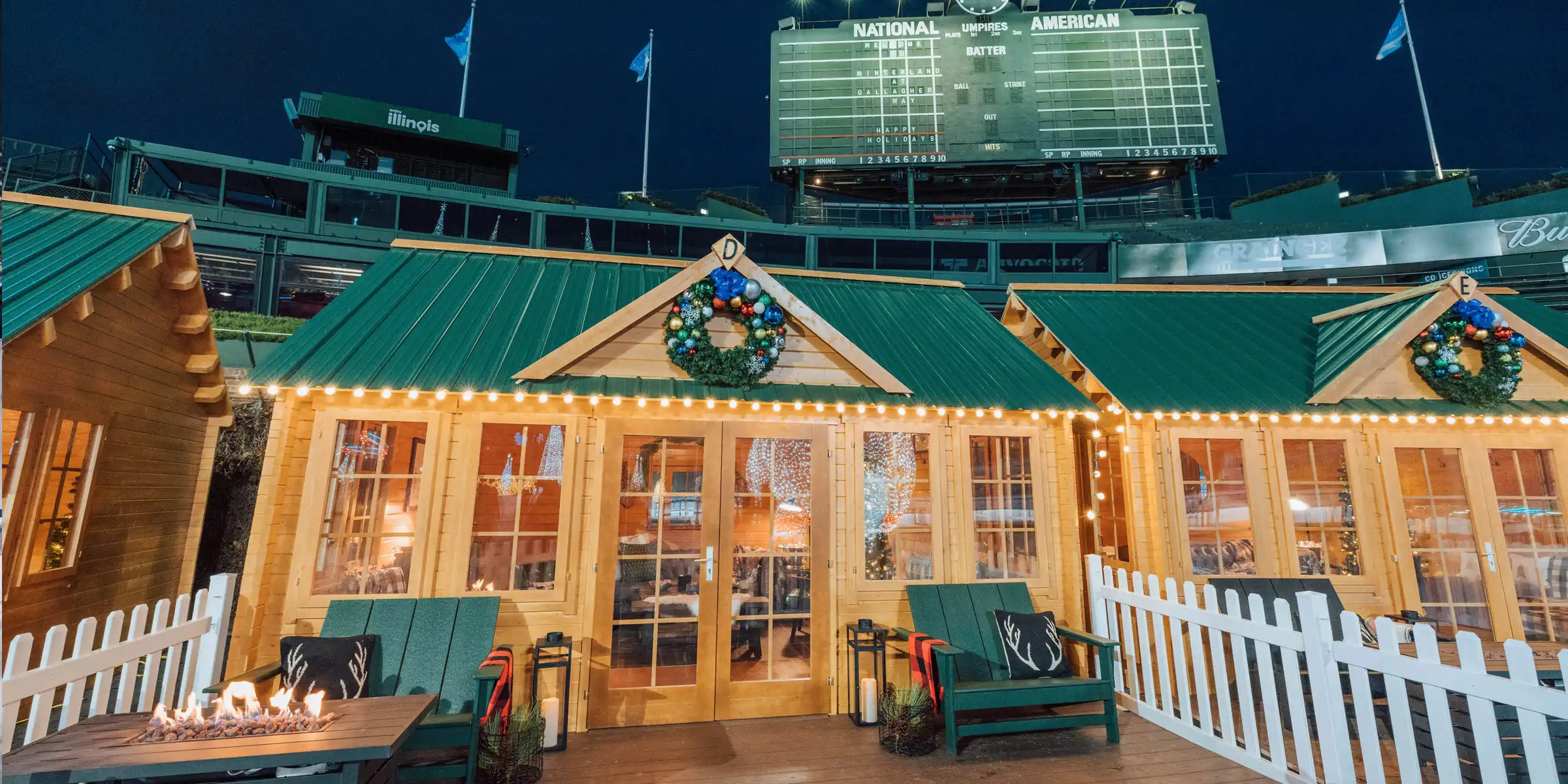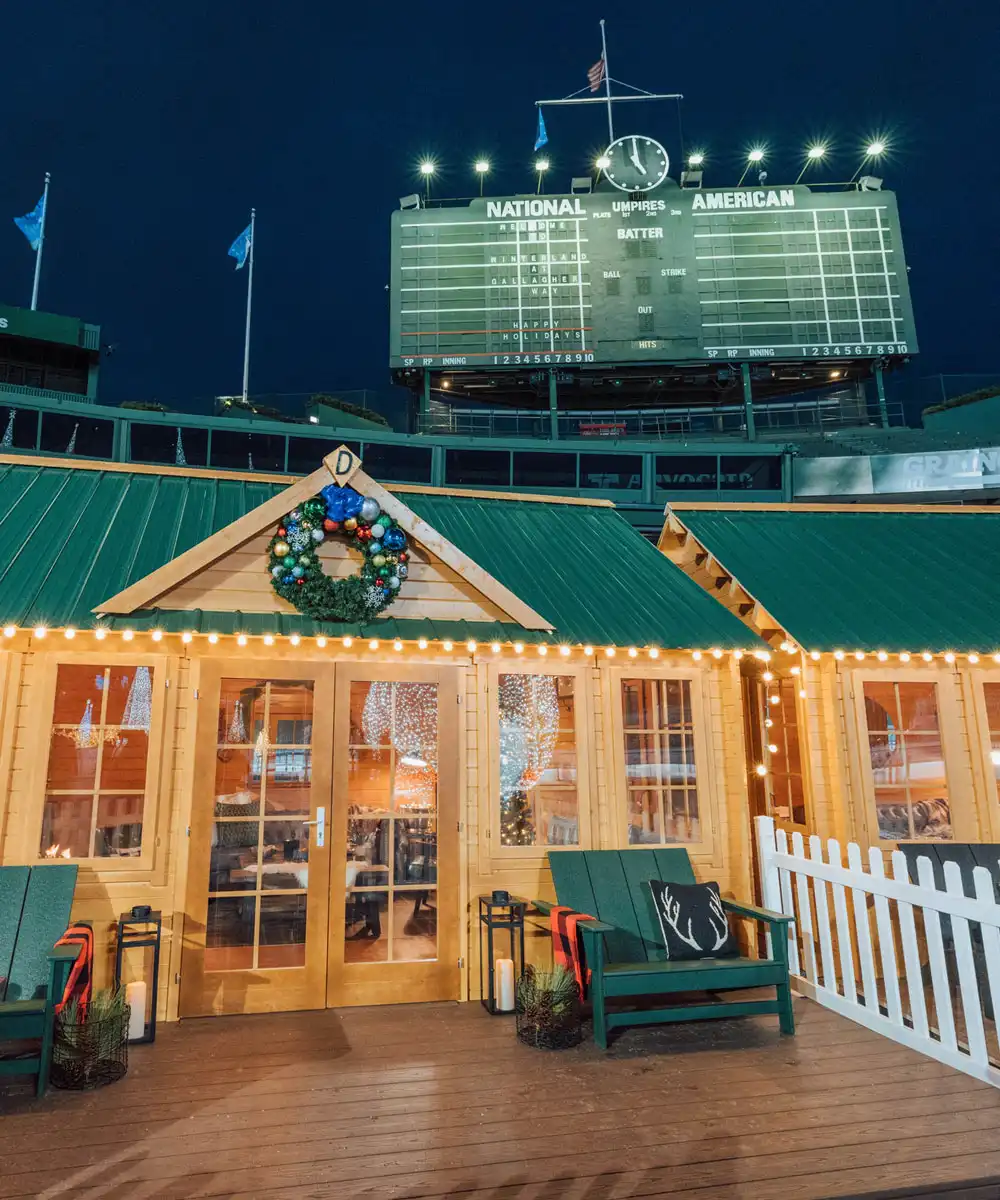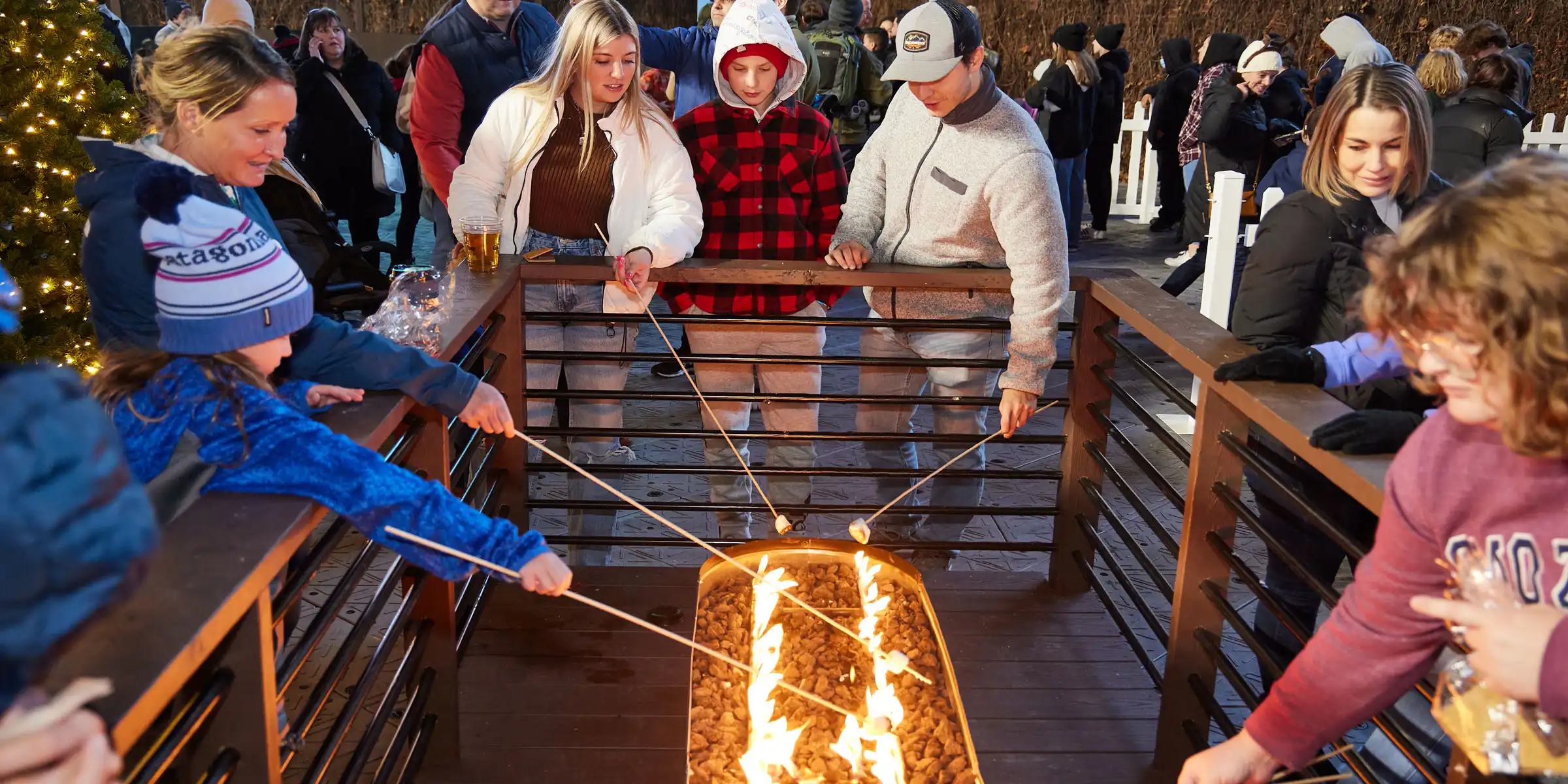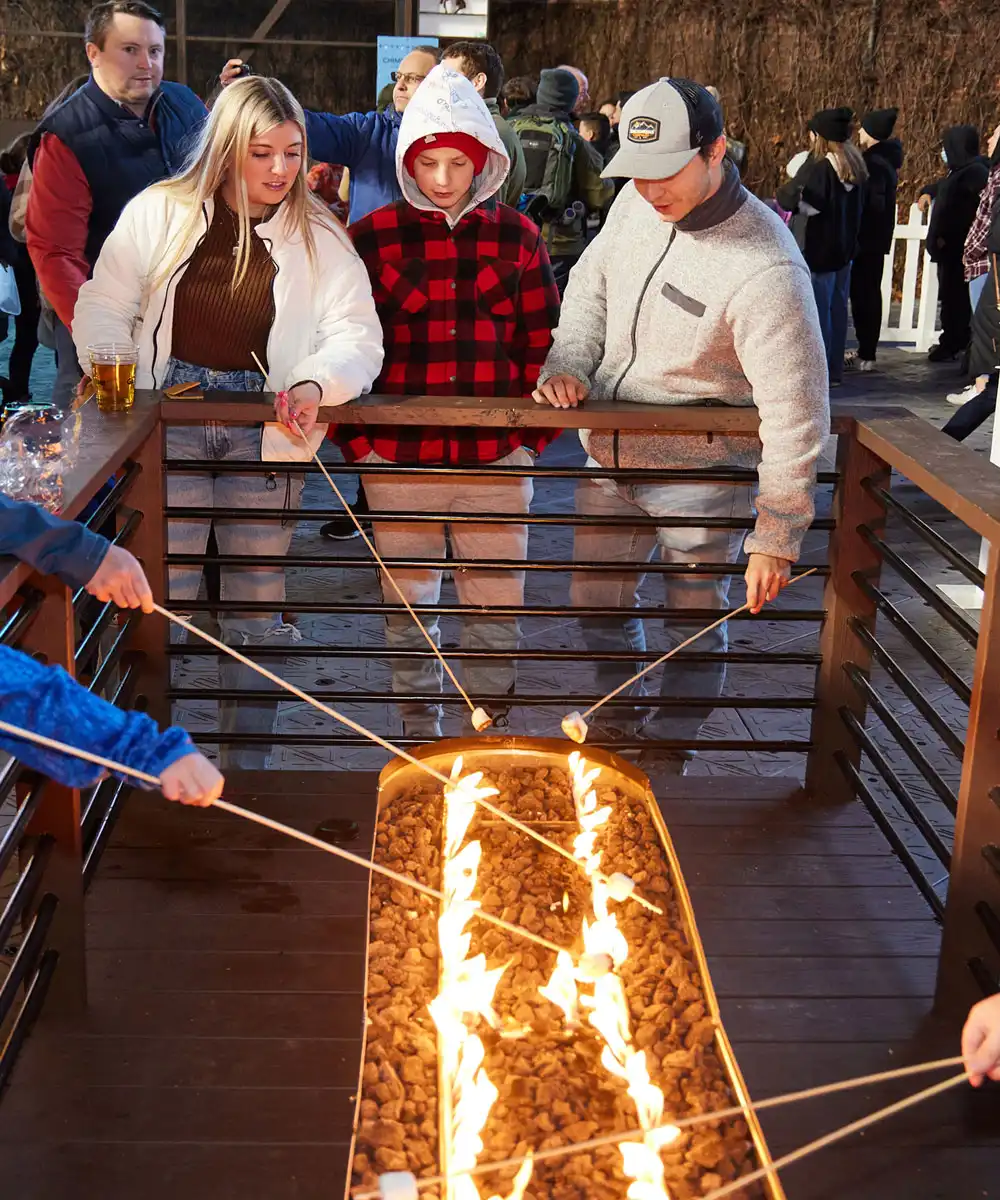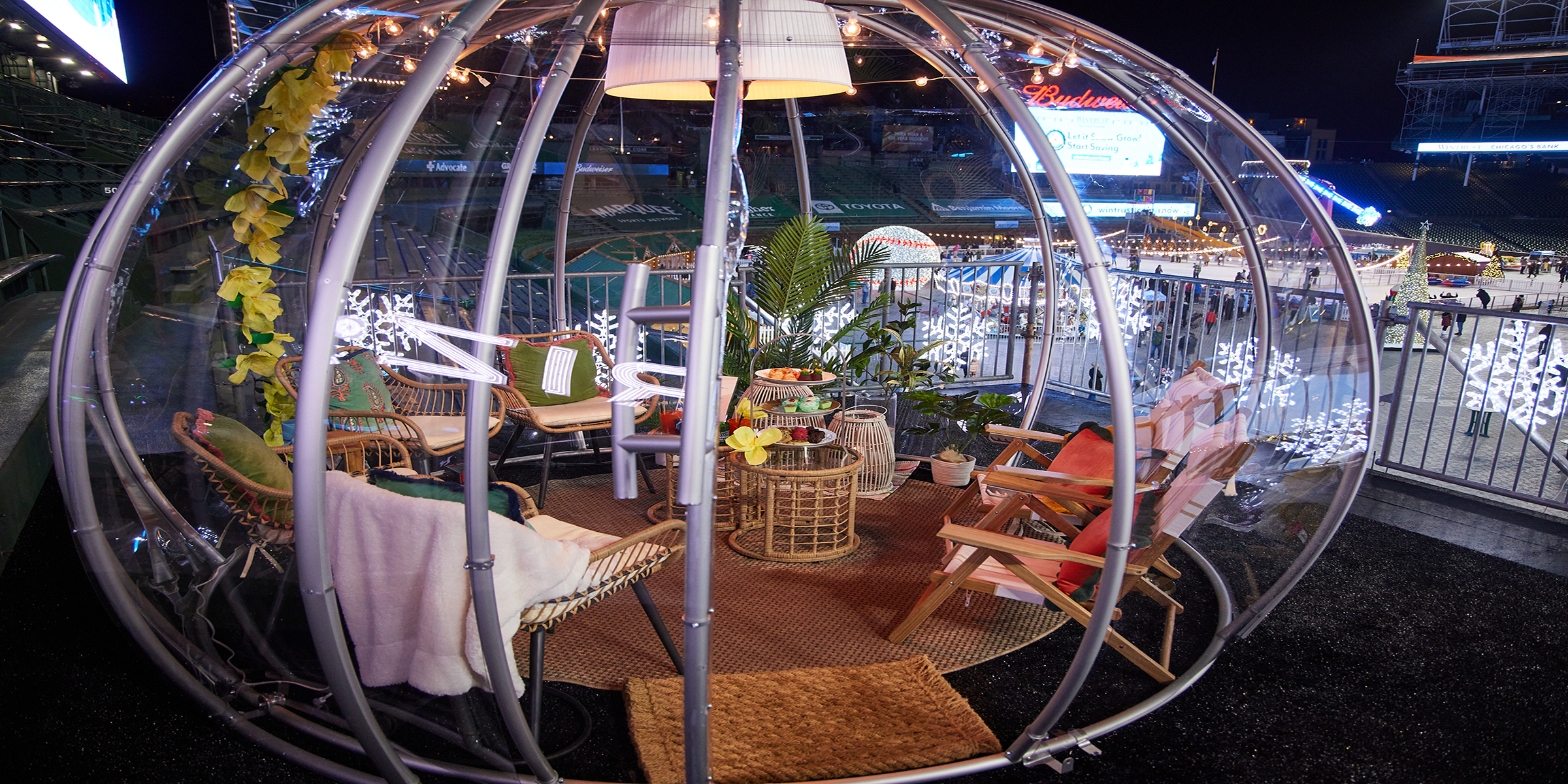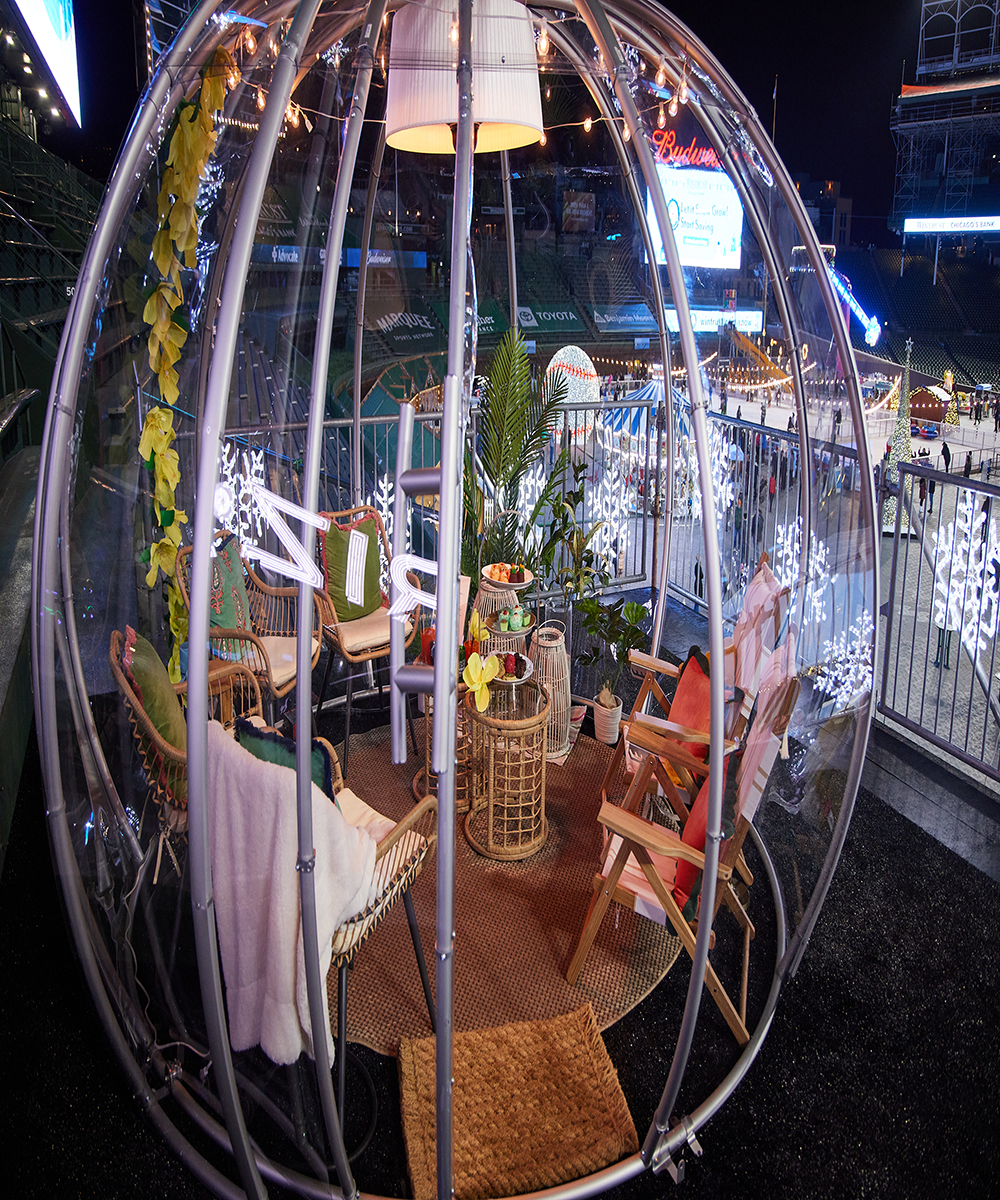 Winterland at Gallagher Way is your holiday event destination!
With festive, flexible event spaces across the ballpark, Winterland can accommodate corporate gatherings, birthday parties, intimate celebrations, and more. Customize your event with exclusive experiences, holiday activities, and food & beverage packages for your group.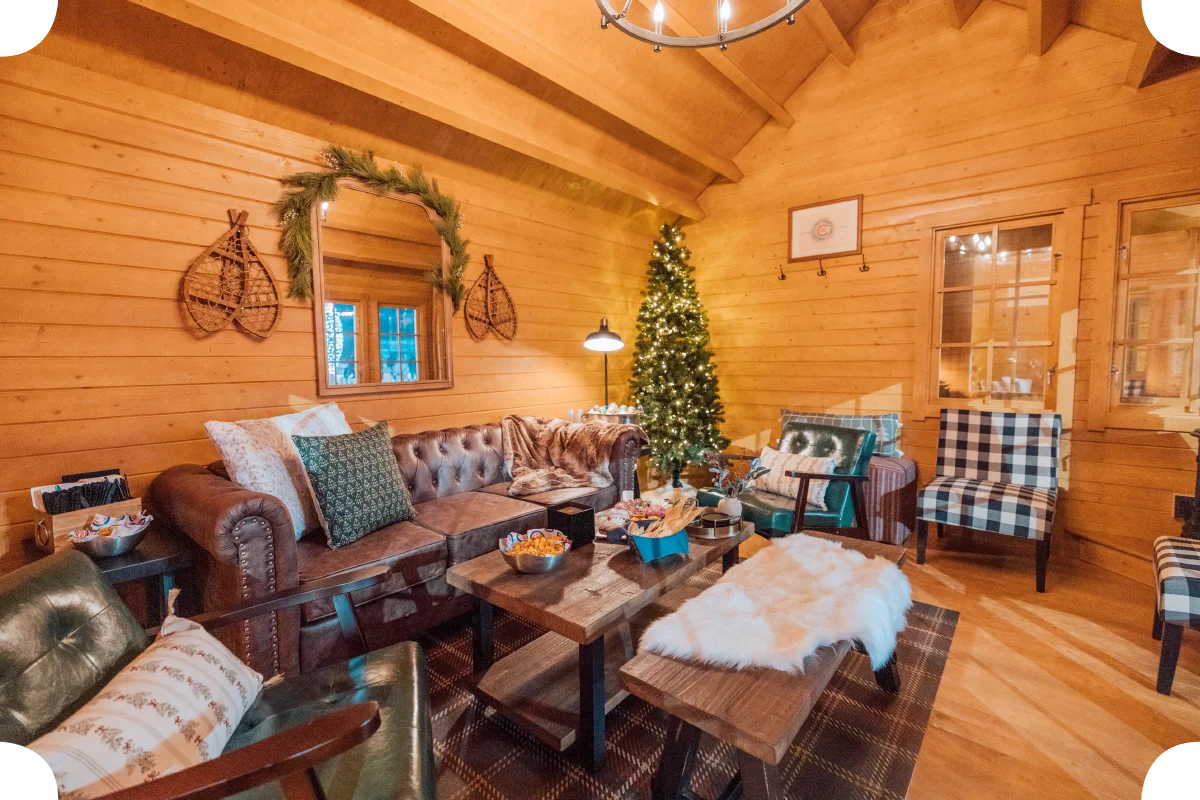 Maker's Mark Chalet Rentals
Cozy Up in one of our Outdoor Chalets Nestled on the Field!
MAKER'S MARK CHALET RENTAL PACKAGE
Private heated chalet for up to 20 guests
Winterland admission for all guests
5 attraction tickets per guest, redeemable for activities such as ice skating, bumper cars or other Winterland rides & games
Festive hot chocolate and snack packages
Premier and deluxe options are available.
Catering menus are offered in advance to elevate your experience for dinner, receptions and birthday gatherings.
You can also purchase day-of food and drinks with your chalet server.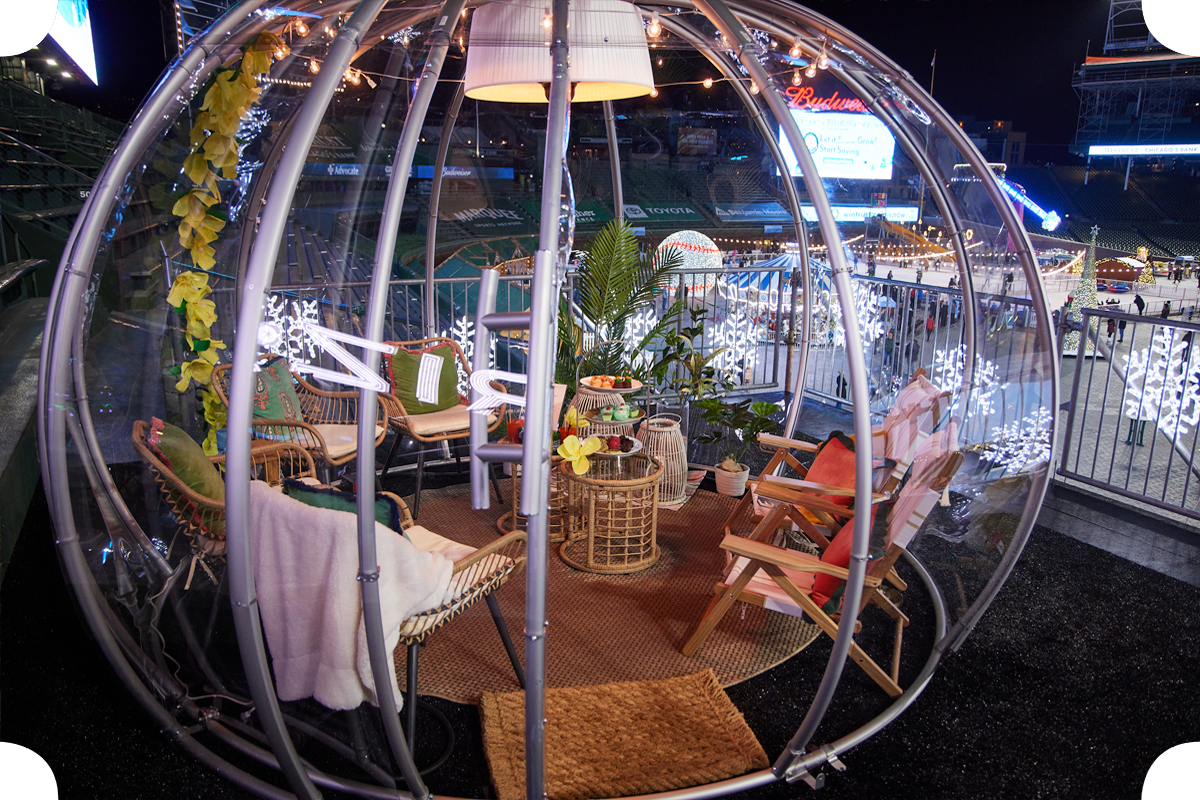 The U.S. Virgin Islands Igloo Experience
Feel the warmth of the Caribbean in one of our U.S. Virgin Islands Igloos
IGLOO RENTAL PACKAGE
Access to your private beach themed Igloo for 1.5 hours, overlooking Winterland
Winterland admission for each guest
One complimentary signature island themed cocktail per person
Dessert experience including an array of tropical mini desserts
Craft activity packet for each child
Server available for cocktails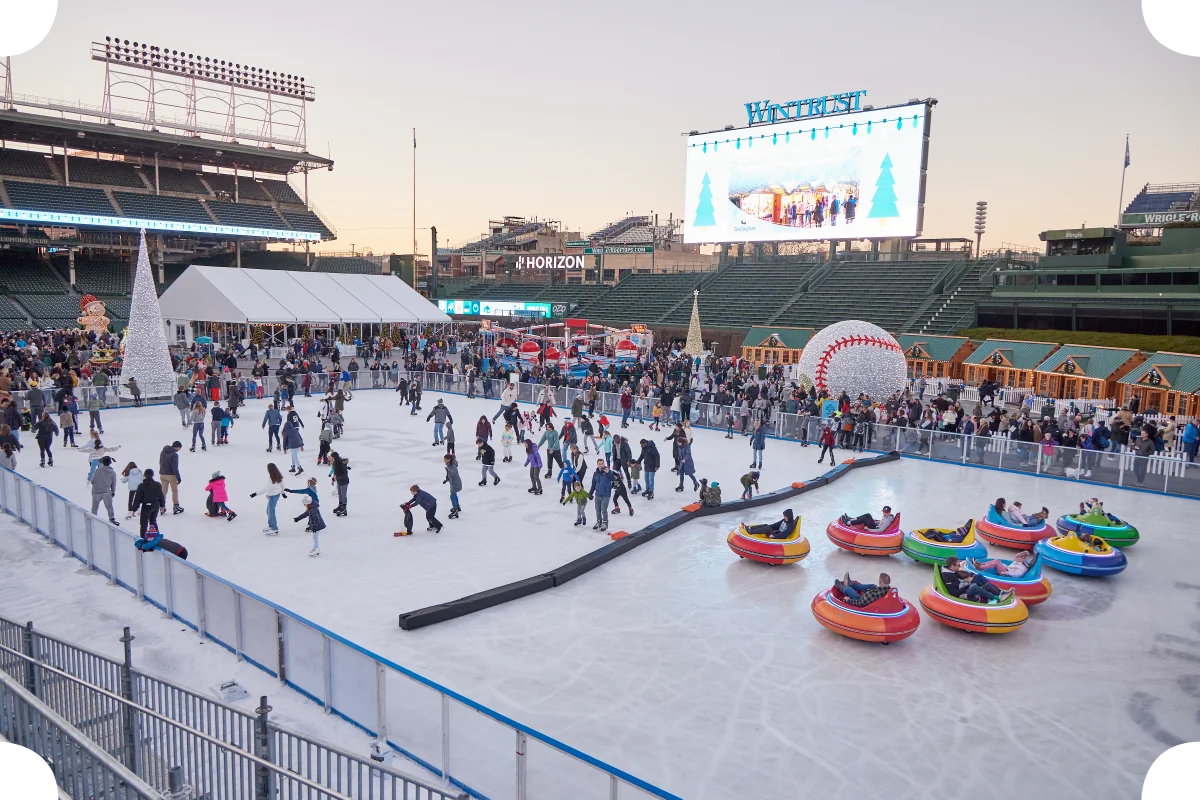 winterland ice rink rentals
Ice, Ice Baby! Hit the Ice with Your Entire Group at Winterland!
FULL RINK RENTAL
Accommodates up to 400 guests
Includes access to ice rink and bumper cars
Entry to Winterland post skate
Two-hour guest ice skate rentals included
Upgrade with hot chocolate, donuts, and other great food & beverage offerings!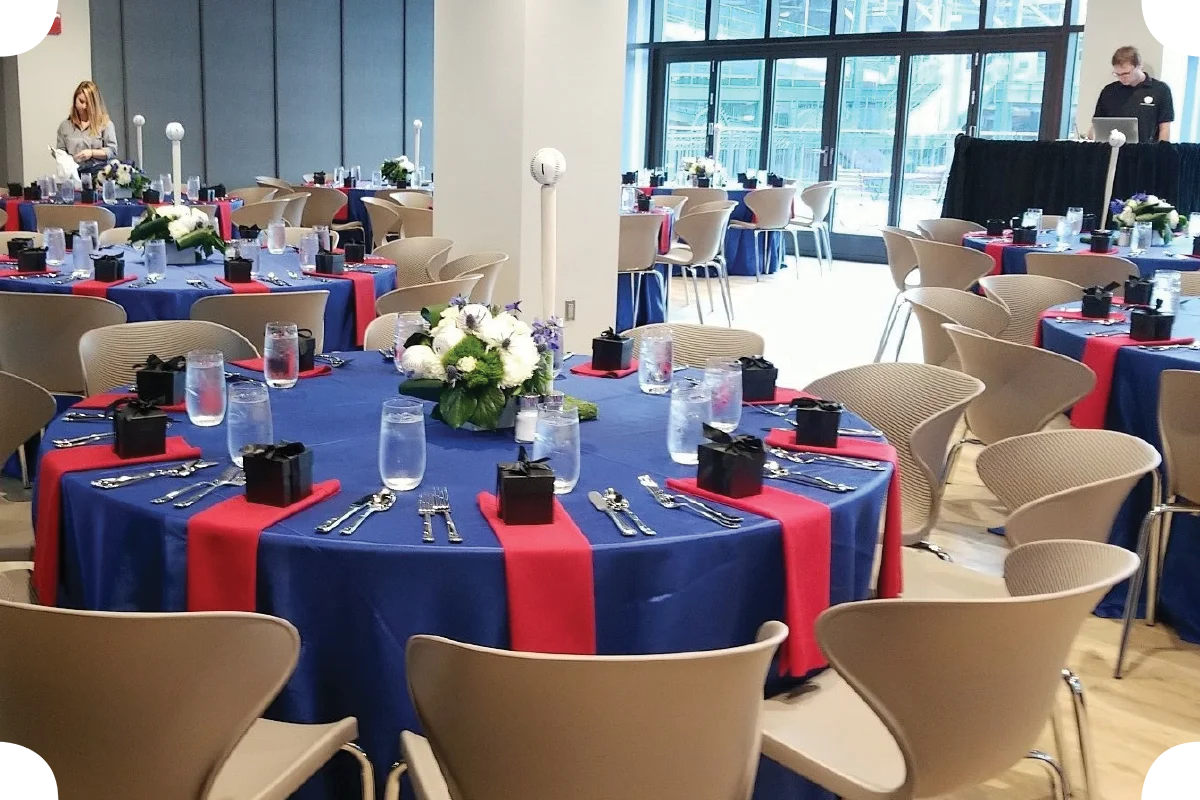 Home Plate Room
Celebrate the Season Overlooking the Christkindlmarket Wrigleyville!
Located in the American Airlines Conference Center
Includes access to event space for up to 4 hours
Views of Wrigley Field, Gallagher Way and Christkindlmarket Wrigleyville
AV capabilities
Dedicated private restrooms
All For One Holiday Package
Packages include event space for up to 3 hours, access to Winterland, 5 tickets per person (ice skating & rental) and a food & beverage package
the w club
powered by cdw
Up to 150 Guests
Tried and true, the W Club, located on the third-base side, celebrates the unique tradition of Wrigley Field. Enjoy home field advantage with an exclusive view of the Cubs batting tunnel and one-of-a-kind memorabilia on display.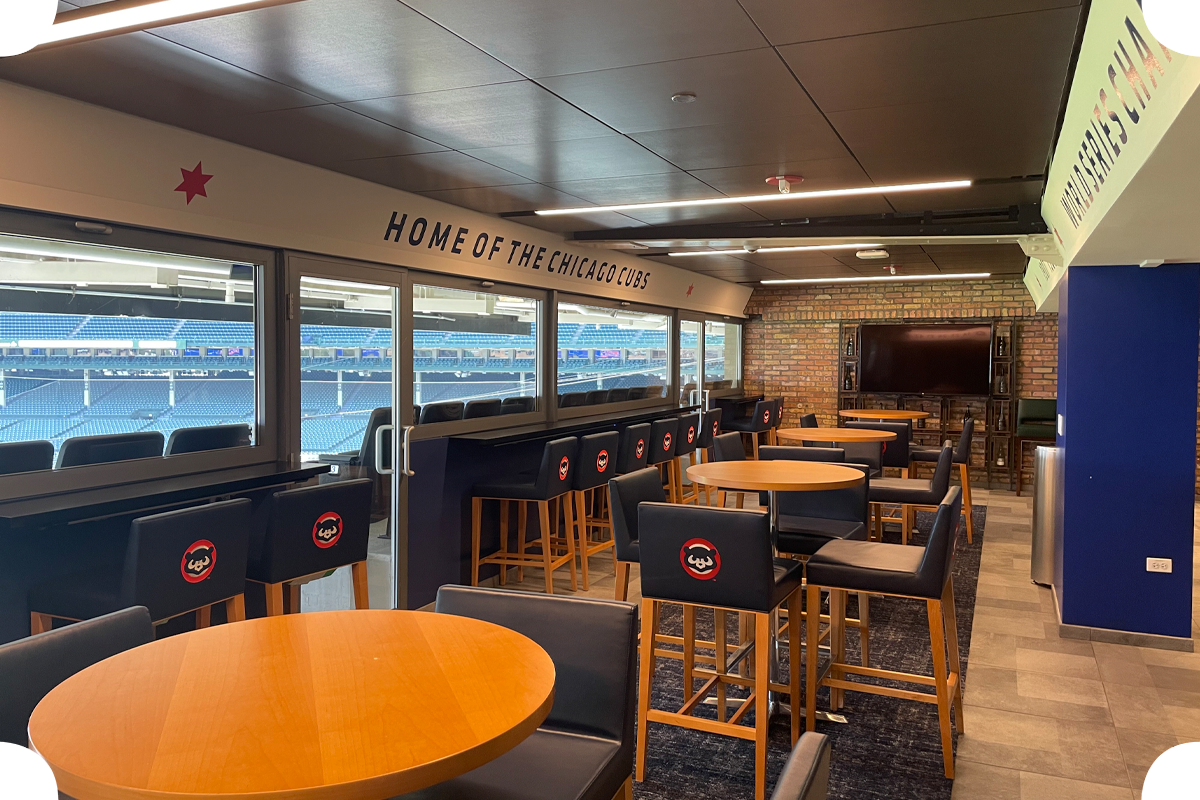 executive club
Up to 75 Guests
Designed to reflect the Cubs locker room, the Executive Club offers unique indoor and outdoor seating with great views and delicious catered food. Located inside Wigley Field on the suite level, this space is perfect for smaller groups and intimate meetings overlooking the field.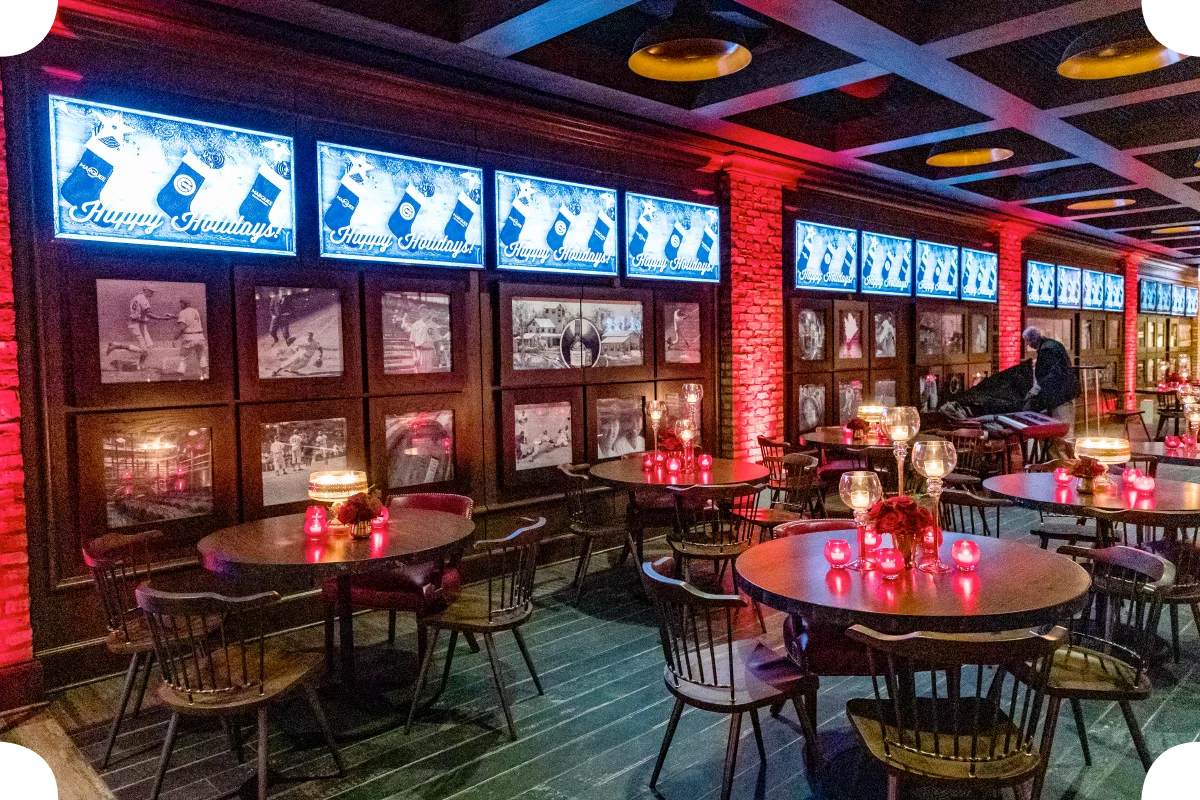 Maker's Mark Barrel Room
Classically cool, the Maker's Mark Barrel Room, located just beyond the visitors dugout, perfectly captures the allure of old-school Chicago. As Wrigley Field's original speakeasy, enjoy incomparable artisan menus and mixologist-crafted cocktails.
Up to 200 guests
Dedicated premier event space
Optional direct access into Winterland with tickets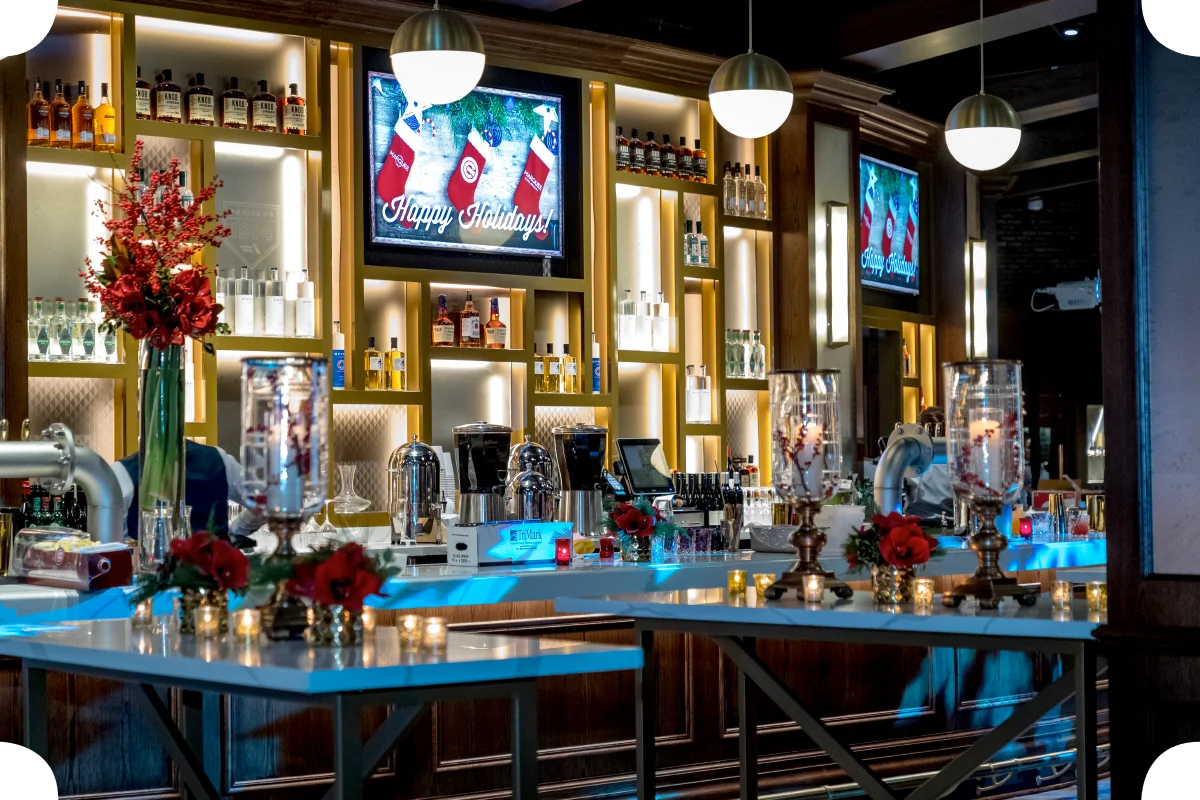 American Airlines 1914 Club
The American Airlines 1914 Club evokes classic Chicago style with stunning decor, multiple bars, ample space for entertaining, modern amenities and first-class service. Located beneath home plate, this club offers the ultimate event experience.
Up to 500 guests
Dedicated premier event space
Optional direct access into Winterland with tickets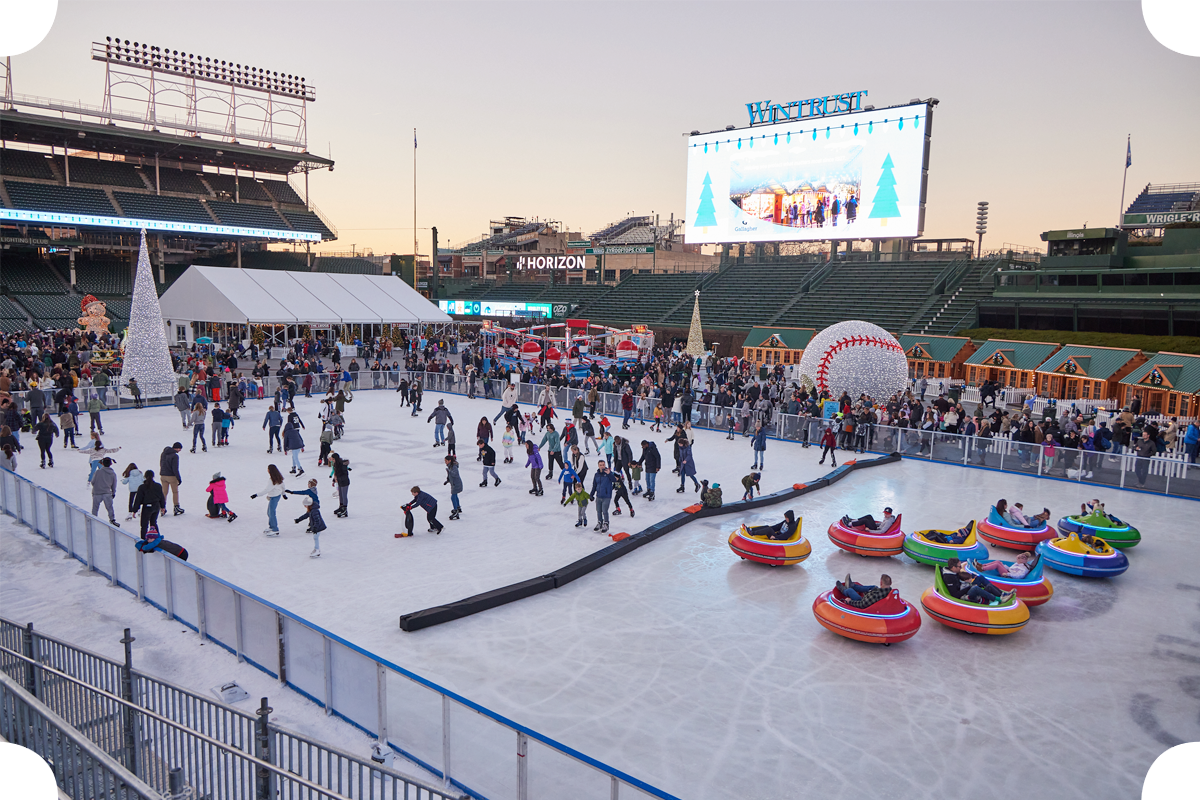 Make Winterland your Home for the Holidays this Season for up to 5,000 Guests!
Four-Hour Event Package Includes Access to:
Winterland rides and games
Ice rink
Bumper cars
On-Field tent
Video boards
Dedicated Winterland holiday experience
Event staffing
Food & beverage upgrades available
Top